WHY TRAVELAND?
Our mission is to make people's dream trips come true
Mission
Our Mission is to be the leading company in tourism offering quality services for customer satisfaction, obtaining the highest profitability and market share that allows us to grow as individuals and as a company.
Vision
We want to maintain ourselves as leaders in the tourism sector, based on a cohesive, trained and service-minded human group, focused on customers within an environment of constant innovation, dynamism, profitability and competitiveness.
WHAT WE DO?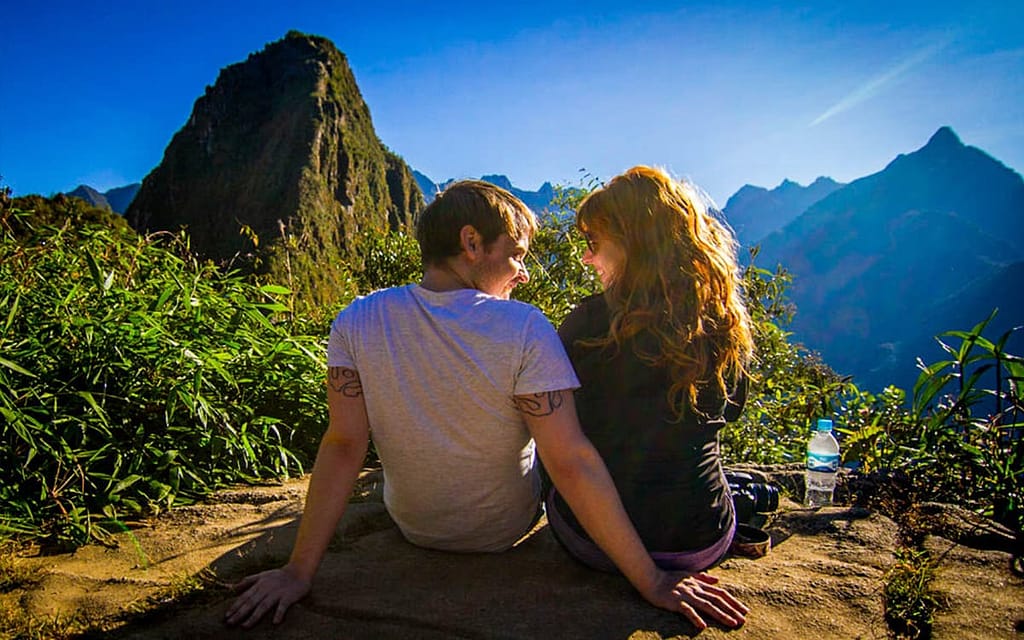 At Traveland, we excel at helping you plan your vacation. Not just any vacation, but exceptional vacations filled with inspiring and enriching experiences.
Our team has traveled extensively to the destinations they cover. They leverage their insider knowledge and unique skills to create unforgettable vacation packages. Each and every one of our itineraries is designed to ensure you have the best possible experience at each destination.
In addition, we are a professional services company, with extensive knowledge and experience of the tourist conditions and resources of the market, we handle the design and implementation of events, tours, circuits and all kinds of tourist activities in high demand in market segments and niches. high value
Scroll through hundreds of different tour ideas ranging from soft adventure to luxury. Choose your favorite destinations or ask for recommendations from our expert Travel Consultants.
Find out why travelers love to travel through Perú with us!
HOW DOES IT WORK?
1. Get in touch with the best travel specialists
Tell us about your ideal trip and the type of experiences you would like to include. We'll put you in touch with up to two reputable, pre-qualified travel specialists who are best suited for your trip.
2. Plan your trip
Our travel specialist partners will arrange an initial phone consultation or exchange emails with you to better understand your specific interests and vacation preferences. They will compete for your business using their experience and knowledge to come up with unique itinerary and activity proposals.
3. Book your personalized trip
You choose the travel specialist that impresses you the most. Once your itinerary has been perfected to perfection, book it with the travel specialist, who will then confirm all services and coordinate all logistics, including 24×7 support throughout the trip.
4. Share your comments with other travelers
After your trip, we will invite you to write a review, so that you can help other travelers with your honest comments. Only travelers who have purchased a trip through Zicasso are eligible to share their travel reviews.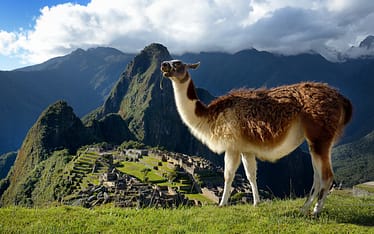 OUR TEAM
The Traveland team creates happiness for our customers. From the moment users click to visit Traveland.com.pe to combining the best travel specialists to ensure exceptional travel experiences, we are here to make a difference.
We believe that embarking on new adventures, conversations with the locals, and even moments of quiet observation are what truly enrich your time abroad.
OUR COMMITMENT TO QUALITY
By the time a new travel specialist joins the Traveland network, we typically spend at least four hours examining their capabilities and credentials, setting quality expectations, and training their staff. In order to achieve consistent excellence, we have found that there are absolutely no shortcuts in this process.
But we don't stop at this initial investigation. We also monitor quality based on the honest opinions of our trusted travelers. All Traveland travelers are invited to write reviews when they return from their travels, and each travel specialist must maintain a minimum average rating of 4.25 stars out of a maximum of 5 stars. Each review comes from a real traveler who has purchased a trip through Traveland.
WHY CHOOSE US?
We take care of ALL the details
Customized tours made just for you
Choice of private or group excursions
Superior Hotel Accommodations
24/7 phone support travel worry free
We are the PERÚ experts
8 GREAT REASONS TO TRAVEL WITH US
1. Our people make the difference
With a deep understanding of diversity, cultures and destinations, we serve you.
2. We are the experts in Peru
Our team of specialists from South America have knowledge about everything found in Peru. It is true. Ask us anything. We promise that we can answer any questions you may have about Peru's history and culture, destinations and landscapes, hidden gems and emerging places.
3. Our travelers love us!
Our testimonials show that our travelers love that we take care of ALL the details of their trip to Peru, including domestic and international flights, hotels, drivers, private or guides, tours, etc. Our guests appreciate our hassle-free, tailor-made trip. reservation process.
4. We create the perfect tour, just for you
All of our handcrafted tours start with you and how you like to travel. We go beyond prepackaged trips, taking into account your travel style, pace, and schedule, as well as the dream destinations you want to tick off your bucket list.
5. Just give us your ideas on destinations, type of trip and comfort level.
Then one of our personal travel consultants will spice up your travel itinerary with hidden gems, professional tips, and unique ideas to create your perfect Peru tour.
6. We offer local support 24 hours a day, 7 days a week
When you travel with SouthAmerica.travel, you are never alone. We are there every hour of every day, whenever you need us.
7. Our name is our passion
We love Peru and we want to make your travel dreams come true! We put our heart and creativity into every travel itinerary we create. We make your dreams come true, faster, allowing you to travel relaxed and carefree. Our name is truly our passion.
8. We love to smile!
We believe that traveling is one of life's great pleasures and it constantly makes us smile. Call us or start planning your trip to South America now and you will hear our passion over the phone!
SOCIAL RESPONSABILITY
Traveland assumes a commitment to social responsibility, with people, the environment and the care of nature. In our company we promote the correct use of water and energy, recycling of paper, plastic and glass. Small details such as turning off the light when we vacate an office, turning off the computer screen when we are absent for several minutes and not leaving the water running, are daily practices in our offices.
We also maintain business ethics and promote human development, we care about working conditions and the health of all our employees.
We also carry out social works in Lima and the province and collaborate with Unicef and other social aid entities.